I planned to make one set of the blocks into a small quilt top using a black Swiss to border the pieces.
When I pulled the fabric to get started I realized that there were several different ones including this Navy.
Even though it is 'dark' the blue works well.
Can't wait to see this one quilted!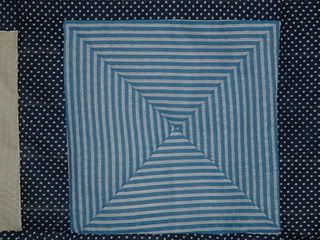 I Have just enough 'blocks' to make one more little quilt. Plans are to border each block with misc. Swiss (I still have orange,greens,yellows etc...) I am also considering just using different blacks and blues. After laying out the stash it turned out the there are different size dots and slight color variations even in the blacks.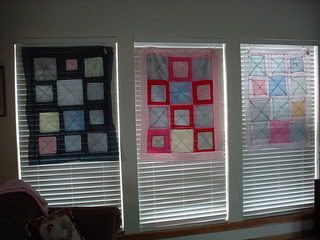 Here are the THREE so far. I like the texture of the bumpy fabrics. Hopefully I will have baby gifts for awhile!
-cw