The Disappearing 9-patch was a pretty popular pattern a couple of years ago. I don't remember where I first saw the concept but I do remember a fellow blogger posting pictures of charity quilts she was working on and I 'had to try' one for myself.
Here is one thrown together w/Valentines Day Prints. Still not quilted but waiting for the chance to be a baby quilt for a little one born in February. I don't 'date' my projects but am pretty sure this at least a couple of years old already.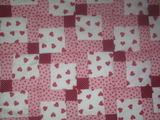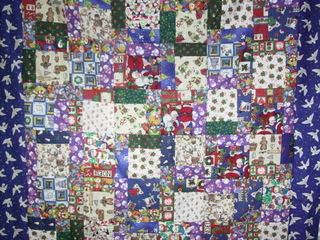 This Holiday Day print was made for favorite DIL, Kelly. She had helped me cut a tub of fabrics and picked this pattern as a reward for her hard work. If I remember correctly I 'let' her quilt it herself. I am a very nice MIL!
Kelly know if she wants it finished she has to do it herself.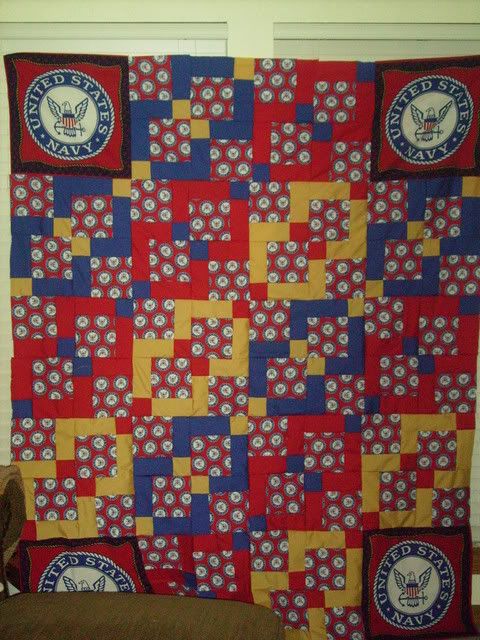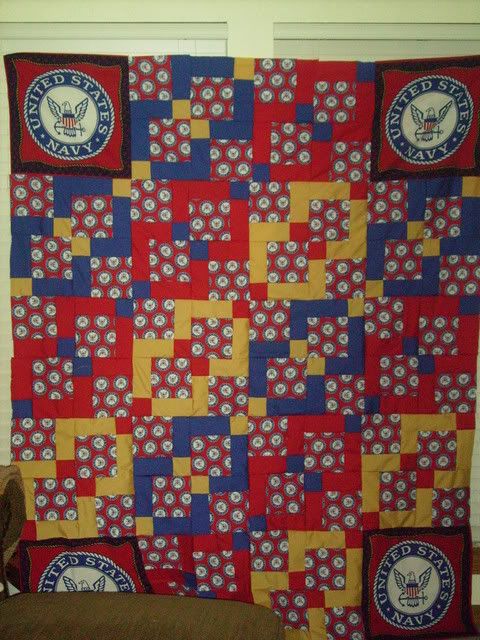 Good Friend Linda, wanted a Navy Quilt for her son who is serving. She had four pre-printed pieces that we used in the corners and the D-9's were planned to match them in size. Linda tends to purchase fabric with out knowing what she is going to have me do with it. We had just exactly enough to complete this quilt.
These are the first two D-9's I made. I used scrap 6" sqs and totally enjoyed seeing each block come together. I set the top randomly. Just goes to show that you can't do this pattern 'wrong'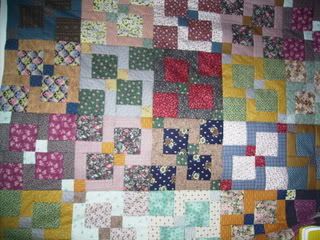 Of these two tops, One has been quilted and given away. The other is still waiting it's turn to be gifted. I have been wanting to practice some free motion quilting, this may the top to work on.
I have several other Disappearing 9-patch tops that need finished. I may have to show them off in another post.