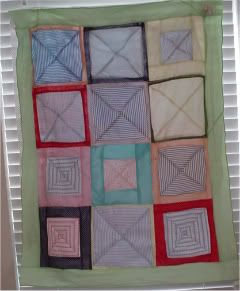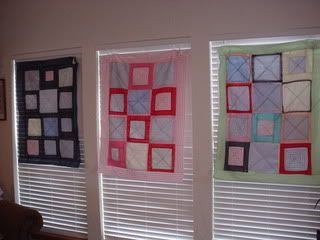 Karlee picked the border color for this little top.
She actually picked all the block borders too.
I think she is going to be a little quilter.
It is so much fun to have her 'help' me in the sewing room.
Today she helped pick up threads and scraps that ended up on the floor.
Karlee is 2 1/2 and a joy to be around. So far she is our only grand-daughter. I tease her that she has to learn to sew b/c grandma is giving her all the stash!
She laughs and says: But grandma, I'm just a little girl- give it to my momma. Too funny.