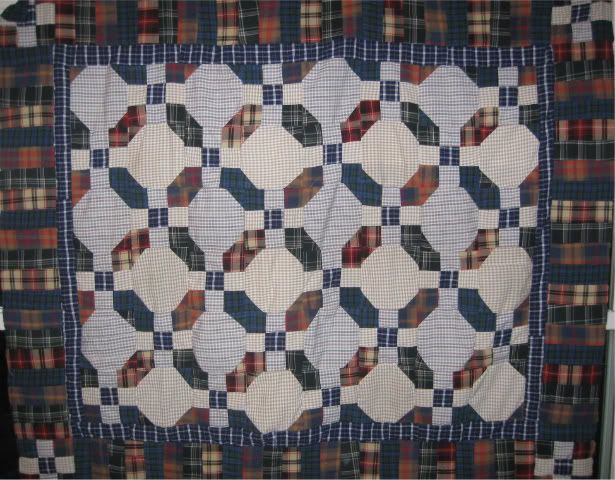 Nancy posted another lovely picture a fan sent her of a quilt made from the 7-shirts mystery we did last year.
I thought since I am re-visiting past projects I would dig out my version to share:
You can get Nancy-Rose's Instructions if you click HERE

I was lucky to find shirts during a $5.00 a bag sale- Hubby picked them out and paid, thus leaving my Self-Imposed NO BUY in tack!
I think in my original post I bragged that this one would be for him.
In the spirit of Re-Gifting it has been passed on to Favorite Oldest Daughter's Boyfriend.
She thought the colors would look good in the Man Cave (the pool room in the garage)
I narrowed the shirts down to the number needed for the Mystery.
Nancy said to use similar materials, I knew it didn't mean ME so I mixed flannels and cottons
Looks good, but sews Not Sew Good! I am not an iron-er but did have to finger press a bit before re-sizing.
I liked how the blocks were coming along. I can see me doing this pattern a couple of more times- I love it in flannel.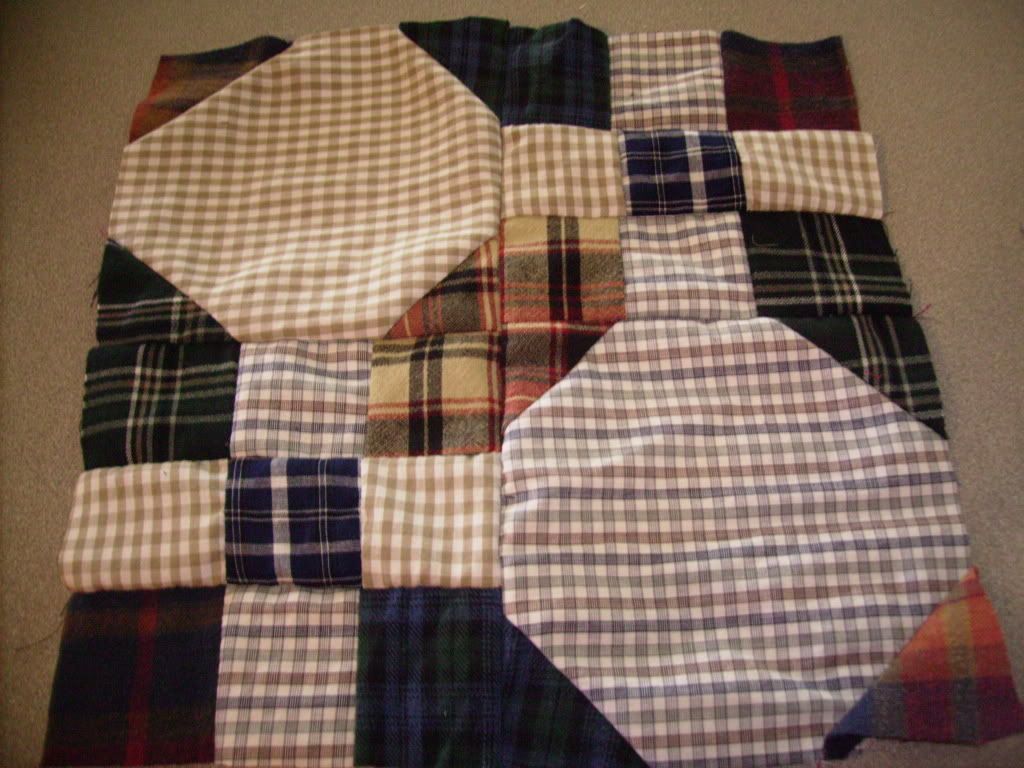 I never did get a photo after it was quilted.
I think I did a herring bone border to border and for the life of me can't remember what was on the back.
I know I didn't piece the back.