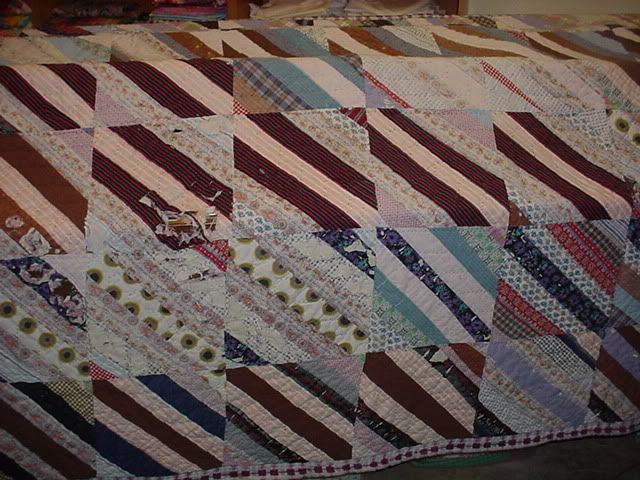 As a Disclaimer: I do NOT do restoration- I only sew for family and/or friends.
This is a favorite old quilt of my younger sisters. She asked if I could 'fix it' so that it keeps the 'feel' that she loves. The 'look' could be left up to me.
There are about a dozen holes completely through the quilt that need attention.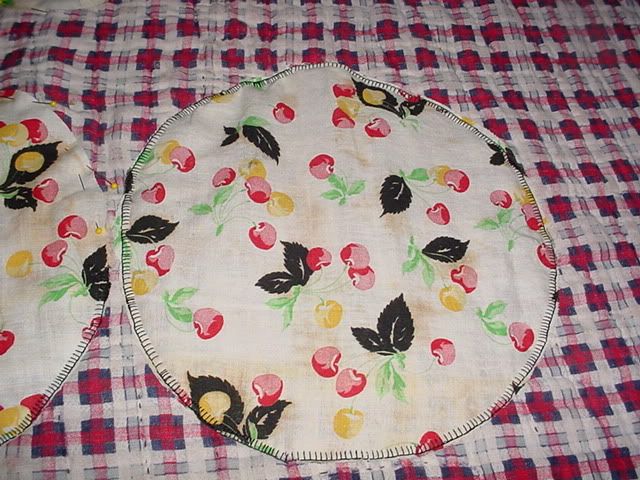 Truth is the back is shot BUT I want to save it as a quilt not as a toy or pillow etc...
My solution is to machine applique the back first. I had an old feed sack in the perfect colors. My thought is that once the back is stable I can work on the front. I am liking how the circles look like 'pizzas'!
I am sure that when I get finished that this piece will have many more years of being a cherished take to the lake quilt.
The layout on the front is just a concept and subject to change. By using circles from a cutter quilt I found at the thrift shop ($5!) I think I can keep the feel and add a little- Cheryl has been here- to the finished quilt.
I have told my sister what I hope to do, she is giving me free artistic control. She also knows I change my direction all the time on a project so I thought it would be fun to keep an on going journal of my progress.
Work will be edited in as it is finished.
I was given the quilt on the 4th of July weekend.
My goal is to give it back by her Birthday in Dec.
Finished Aug 31st --
I think I can do it!-
cw