Linda and I worked on getting this future wedding gift sewn together tonight.
I call it a controlled scrappy b/c it is mainly blues and lights (yellow, cream, tan).
The stars are 6 1/2" & 12 1/2" blocks. The solid prints are 6 1/2" There is no rhyme or reason to this top other than this is how many blocks were turned in.
I "cut" sets of 6 inches off a handful of blues and yellows. The other sewers from church added their own fabrics and made either the large or small blocks. Several did not get theirs turned back in (traveling to China for the birth of a grandchild is exempt).
On paper this should have been a larger top but in the spirit of making do......... this is what we got!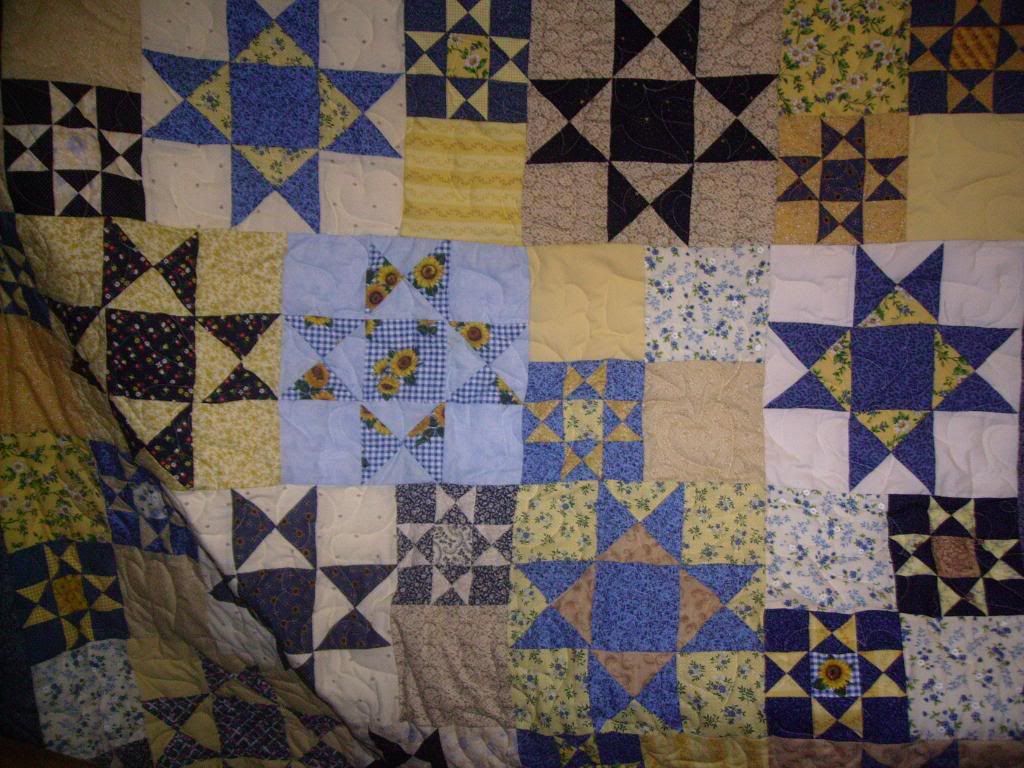 Amazing what a border will do to enlarge a top. 2 1/2 inner 4 1/2 middle 6 1/2 outer borders was an easy way to add 24 inches to this piece.

Justin & Amy's wedding quilt June 2009 - be good cw