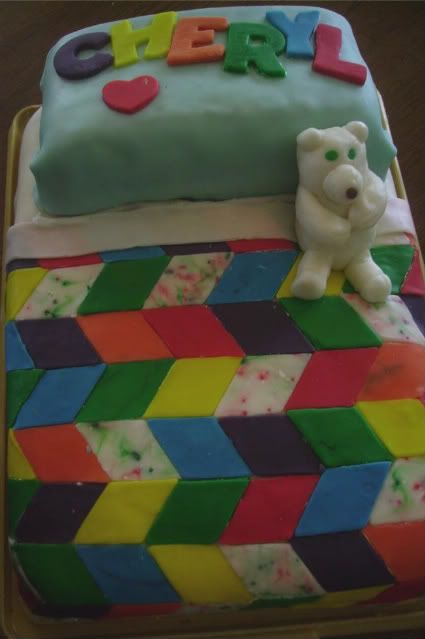 Cake Wrecks
did a post on cakes that look like they were designed with the help of a crafter/quilter.
Last year my daughter Sarah made me a quilt cake. I thought it was wonderful! She is self-taught and is now the official family cake maker.
I like the cake wreck site, but try to keep in mind that what might be a wreck for some may also be a learning experience for another. Kinda like our quilting. We all have to start somewhere and those that hang in usually end up with a nice keepsake in the end.